We are offer highly rated and impactful learning solutions for teams and individuals. We invest in understanding your problems, we then design unique learning journeys that include coaching, classroom sessions and accrediation opportunities. 

  
Certificate in Requirements Engineering
– Singapore –
$500 off
was
$2495
now
$1995 SGD
BCS certified. 3 Day classroom-based course in Singapore CBD (includes exam fee). Dates now available in 2019. Contact us by chat or mail referencing RE offer. 
BCS International Diploma in Business Analysis Bundle
– Singapore –
Value
$11530 SGD
2019 Bundle course deal
$6450 SGD
This bundle includes all 4 BCS certificate core and practitioner courses and prep for diploma exam. 
Groups of 3 or more
We can arrange a private course
Contact us for a quotation
If you have a group of 3 or more we can provide a private course at your offices or a 3rd party venue.
BCS International Diploma in Business Analysis
Internationally recognised professional qualification
Become a project hero: Business analyst certification Singapore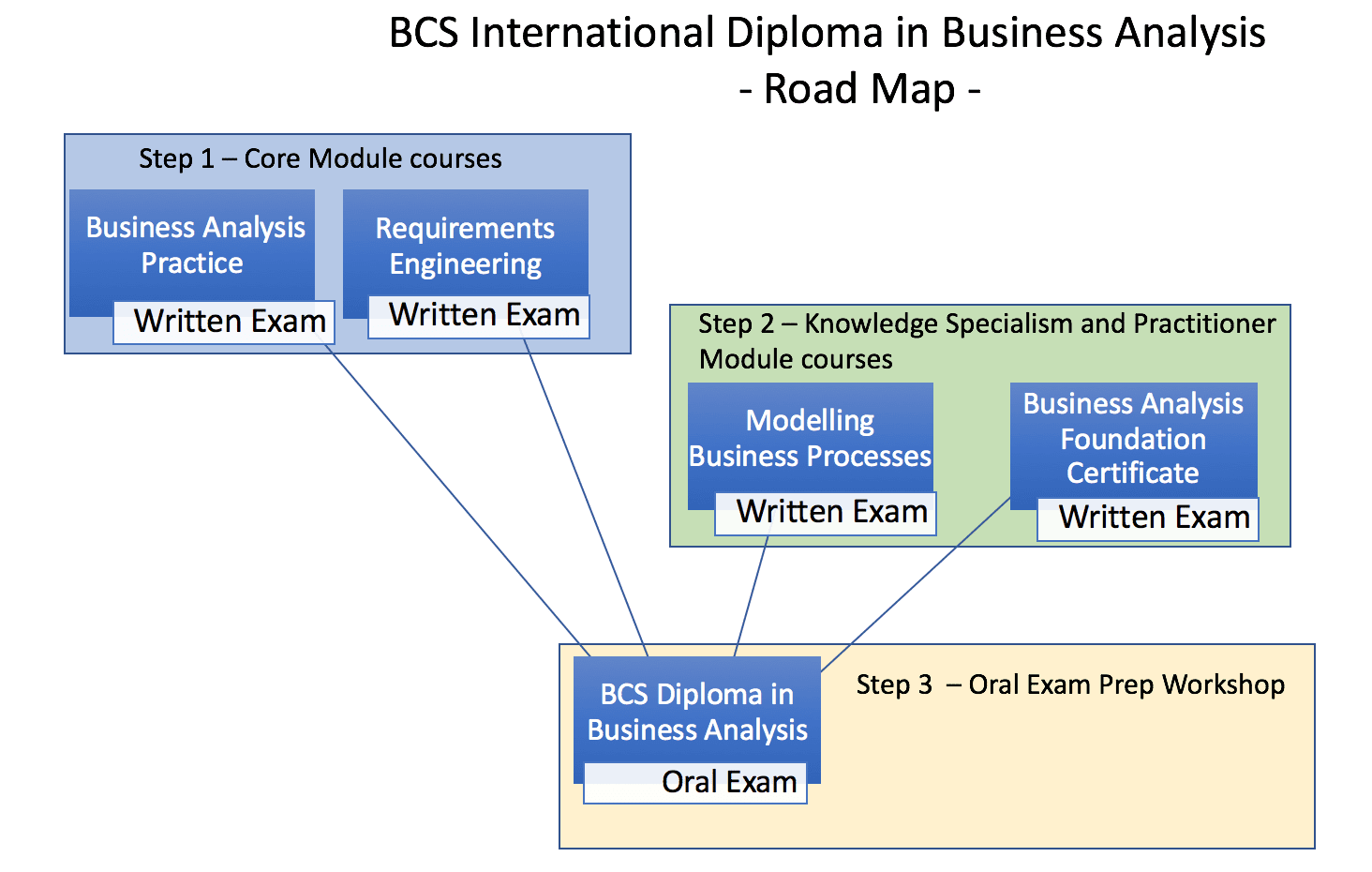 If we had implemented the critical thinking mindset, stakeholder requirements elicitation techniques and project quality framework referenced in R1 Training's Requirements Engineering course we could have saved millions of dollars in project costs over the last few years. 
.
Cameron taught me in the capacity of business process & analysis in 2016. I needed to source a trainer wisely to help me pass 2 final modules and exams to achieve the BCS Business Analysis Diploma. I failed one of the exams previously so sourcing the right trainer was vital and very important to me. Cameron's training & mentoring skills are exceptional. I would highly recommend his capability and skill set to any individual or organisation. BTW I passed both exams with flying colours and achieved the BCS Business Analysis Diploma
Managing Project Requirements | Model Business Processes | Data Modelling | Root Cause Analysis | Design Thinking | Stakeholder Management | Documenting Specifications | Functional Spec | Use Case | Agile | Data Analysis | Product Owner | Business Case | Traceability Matrix | Critical Thinking | Problem-Solving | Facilitation | Elicitation Techniques | Quantitive Methods | Scenario Mapping | User Story Workshops | Innovative Thinking | Data-driven Decision Making | Human Centred Design